---
---
Loeb Classical Library is a virtual collection of classical writings includes epic and lyric poetry, tragedy and comedy, history, travel, philosophy, oratory, medicine, mathematics, and religion - a total of over 520 volumes of Latin, Greek, and English texts.

---
---
MGG Online is a German language music encyclopedia, providing access to the 1994-2008 print edition of MGG in addition to the updated online version.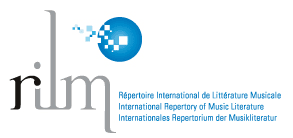 ---
---
RILM Music Encyclopedias is a collection of more than 50 titles - spanning over 300,000 entries - from 1775 to present.